For Sport Or Self-Defense, Our Jiu Jitsu Classes Have You Covered
At Absolute Fitness, we are proud to host our friends from Alpha Jiu-Jitsu for some of the best self-defense and sport-style training in town. This class offers men and women all across Cookeville the chance to learn ground-based self-defense strategies and train in a safe, ego-free environment.
We work with complete beginners, experienced athletes, and everyone in between.
Come see us today or fill out the short form on your screen to learn more!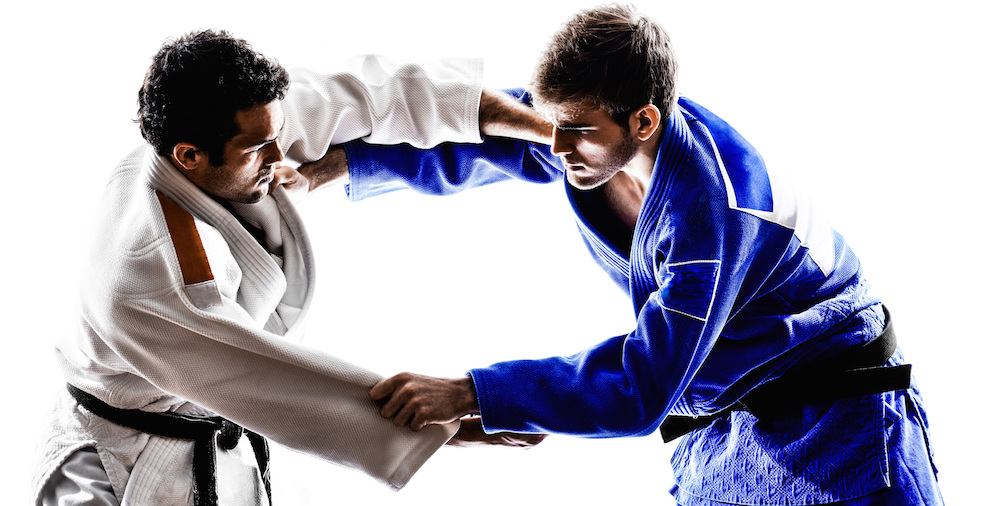 Why Is Jiu-Jitsu Right For You?
This ground-based discipline is the perfect blend of effective self-defense and total-body fitness. Jiu-Jitsu teaches you how to maintain control over an opponent and how to use their size and strength against them.
Our team at Absolute Fitness is proud to host the incredible coaches from Alpha Jiu-Jitsu for hands-on instruction right here in our facility.
We're helping everyone in Cookeville learn:
Powerful throws, takedowns, and transitions
Ground control strategies from any position
Locks, chokes, holds to help you gain leverage
Proven submission strategies for any situation
Wait, Did We Mention Total-Body Strength And Fitness?
The priority in this program is self-defense and comprehensive coaching in the skills and techniques of the sport. But that doesn't mean we're not also offering an incredible total-body workout that can help you see real results and feel great about yourself after every workout.
Our Jiu-Jitsu classes can help you dig deep and get the very most out of your body - without even realizing how hard you're working.
At Absolute Fitness, you can enjoy:
Sustainable fat burn and weight loss
Improved strength and muscle tone
Boosted heart health and endurance
Incredible self-confidence in all aspects of life
Get Started Today With Our Jit Jitsu Classes In Cookeville
Are you looking for a new way to train? Interested in self-defense skills for the real world or competition setting?
We have the answer here at Absolute Fitness in Cookeville and we can't wait for you to see it all firsthand. Our Jiu Jitsu classes offer comprehensive coaching for men and women of all experience levels.
Just fill out the short form on your screen to learn more!